More of the increasingly-ineptly-named ;) Top Five!
The best places to be on the planet (as yet discovered):
1. My house. :) Picture taken last year in mid-summer last year.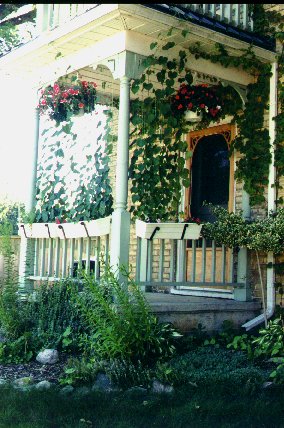 2. My gardens. :) Picture taken in late spring last year.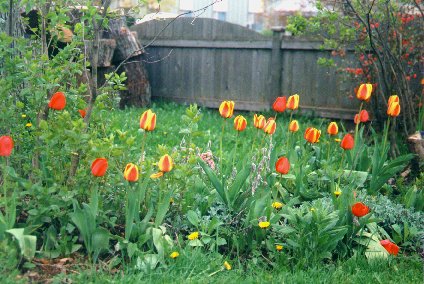 3.
Michigan Womyn's Music Festival
Okay, so I'm not a world traveller yet.
Two reasons why Treheima* is such a good place to be.
1. Leif (aka "Leif the Licky")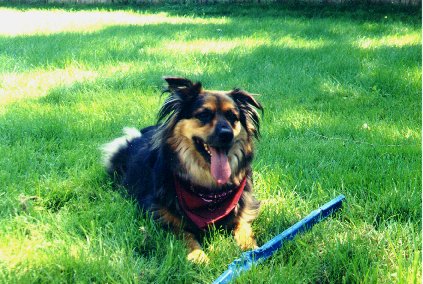 2. Ginger (that's my warping she's in the middle of playing with)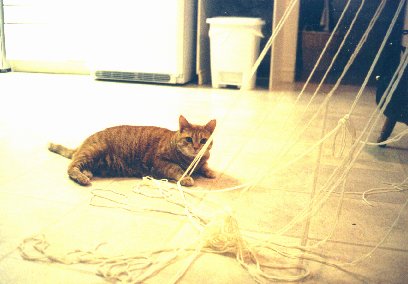 *Treheima - bastardized old Norse word for "tree home" or "house with lots of trees". It's the name of our house. See our home website (in the links) for more.
Karen