Yes, we're back from Newfoundland and starting to get unpacked. The weaving is back up on the loom and surprisingly, I'm still willing to work on it.
So... two days ago, himself says 'want to go and look at puppies when you pick me up from work?' And....
Meet Thoka. The name is Icelandic for 'fog'.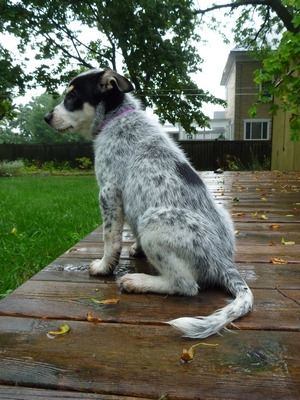 He's 9 weeks old, 16 pounds, and a cross between a Mom that is mostly an Australian cattle dog and a Dad that might be a collie. So far, he's beyond adorable.