Yes, it really is 7 something in the morning. You would think I'd sleep in on vacation. Neil is sleeping. But I found the bed too hard and the room too hot. I'm not rested, even if I did get 7 hours of sleep. Oh for that waterbed now....
Day 2 started off fantastic. We had all this great scenery in and around Lake Placid. Mountains and water - two of my favourite natural architectural features.
And then there was the ferry crossing at Port Kent - invigorating! I kept trying to hide behind Neil from the water crashing over the front of the ferry and he kept laughing at me. He was really in his element.
But then the drive just got longer and longer and longer, until we finally crashed - an hour earlier then planned. By the time we were checked in, I was too exhausted to blog.
I give you ...pics.
This is a river of unknown name near Lake Placid - just chanced upon by the road.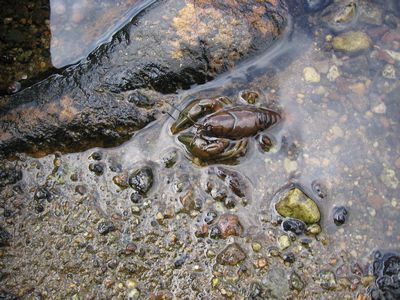 Where we found this fellow...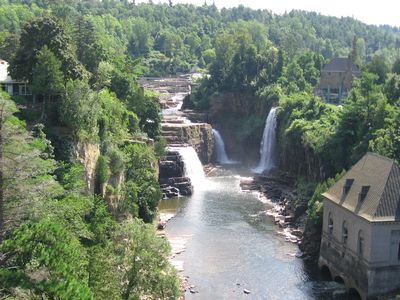 A little further down the road, we came across Ausable Chasm...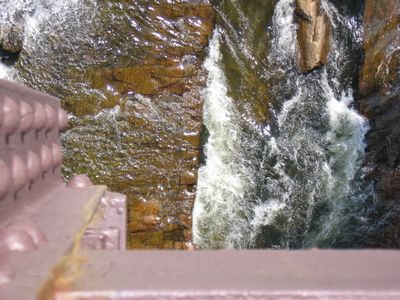 ...which was really quite deep.
And then a little while later....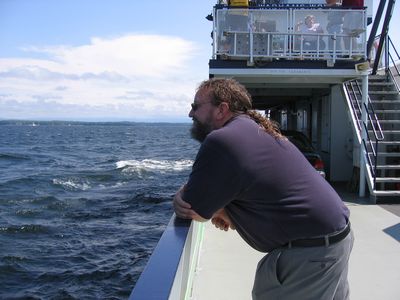 Neil...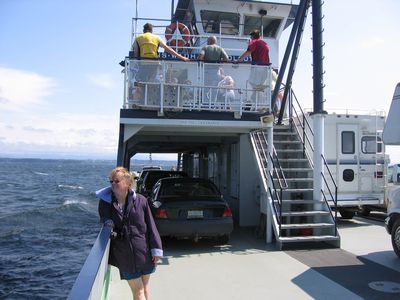 ...and Karen (who regrets what the wind has done to her hair but bravely posts the pic anyway)...
...watch the sights on the way over.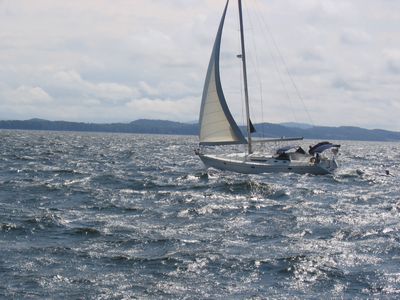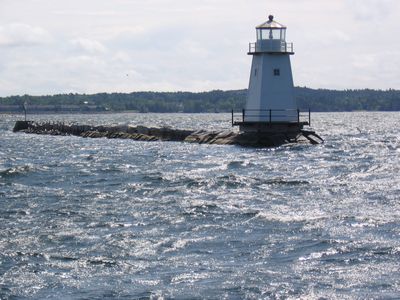 Today is a much shorter drive, and includes planned stops at a chocolate museum and aquarium - on the home side of the border. Back into Canada today. :)