I don't remember which meat this is, but since there's only one piece of non-local meat left in the freezer (and it's not this one), it must be local. We've completely switched over to buying local, in the meat department. Potatoes and peas, also local.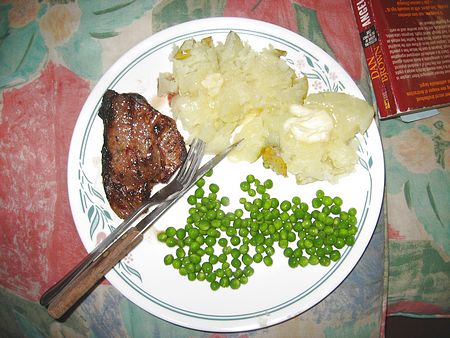 I defined Ontario as my local food shed at the beginning of this project. And it's a pretty big place. But so far, I'm not having too much trouble sticking to within a 100 kilometre (approx. 62 miles) range. Some of the basics - salt, margarine and some spices - are my only exceptions.
Next week, I'm hoping for all local homemade pizza. I discovered a local source for flour and tried it out this week, but it..... needs practice. :)
More from the Garden:
Pretty lavendar....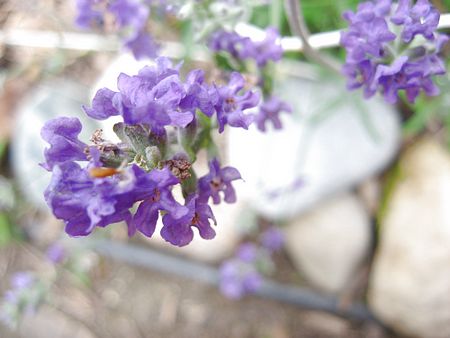 The last of the lilies....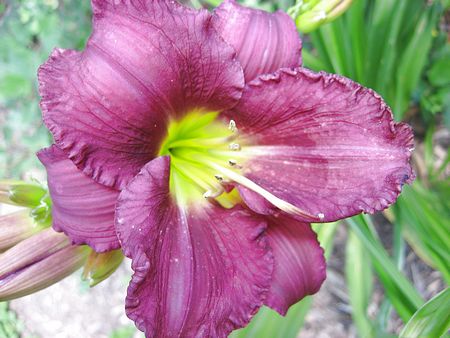 This picture is a week or so old.... but it's notable, because while all of the other lupins are actually rotting, this one decided to bloom one more time.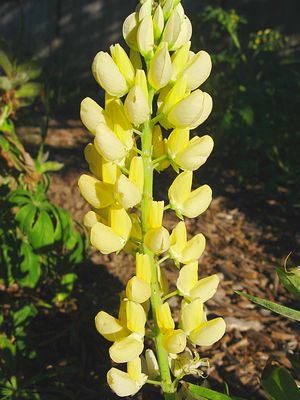 One of two feverfews in the garden. Slightly different varieties, this one has cute, tiny little petals surrounding the centre flower. Feverfew tea is reported to be a good cure for headaches.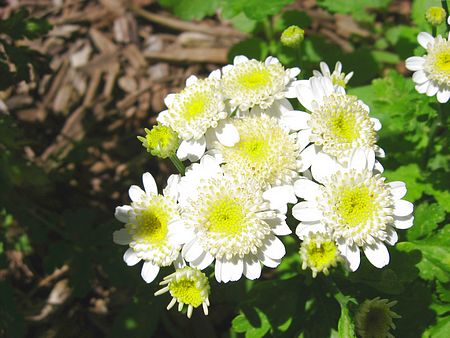 Karen