Yep, you read that right. We were out planting bulbs yesterday in wonderful 10°C weather. Tulips, hyacincths, allium, dutch iris, a million crocii, and garlic, in case you were wondering.
While it's true that I'd rather have normal weather - a good 10 cm of snow or thereabouts - I welcomed the chance to get some of the fall gardening done that had gotten left undone.
I do worry a bit about the bulbs that are already in place 'though....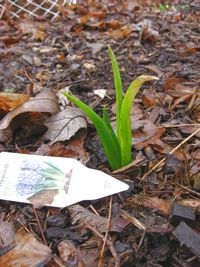 Karen