We got the fence back up.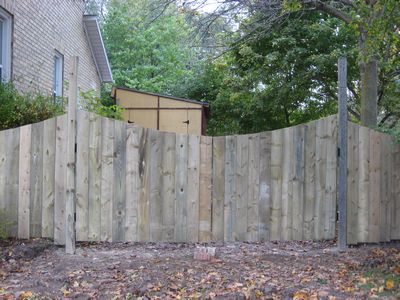 Still need to do:
Flatten the lumpy mud that is the back yard and seed it. It's been too wet for the last two weeks.
Add more dirt to the front yard and seed it.
Plant some bulbs.
Cut up the pear tree we killed (because it was falling over, being unstably rooted).
Move the woodpile.
Spread the gravel over the will-be-a-patio-someday area.
Spread the gravel over the shed side drive area.
Clip the herbs back for the winter.
Re-establish, and possibly expand, the firepit.
*sigh* When it stops raining long enough to do the work.
Berries on the madder plants. I'm waiting for the plants to be in their 3rd or 4th year to use the roots for dying.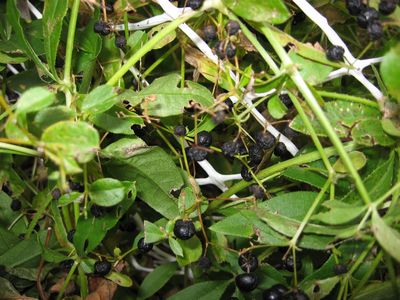 This delphinium flower has established itself rather well. We planted it just last weekend and it seems very happy.
And this is the elderberry bush, with it's leaves turning red. Now, this thing - I'm not sure it's happy. I didn't see any berries on it this year.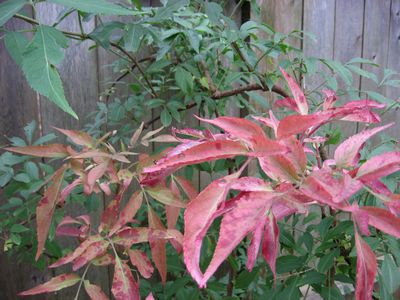 Karen