In a manner of speaking, of course...
A few days ago, they dropped this big monster of a thing off in front of our house.
These are the pipes that will go in the hole the big monster will dig.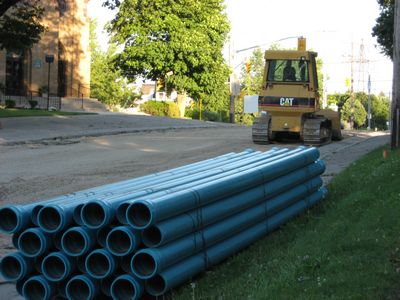 This is what the end of our driveway looked like when we came home tonight.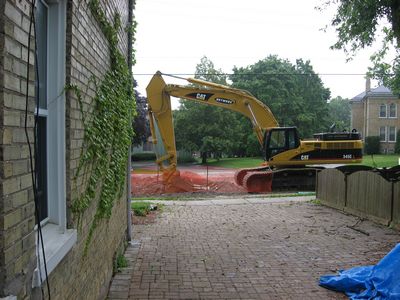 It dwarfs the house. Heck, it even dwarfs the motherwort.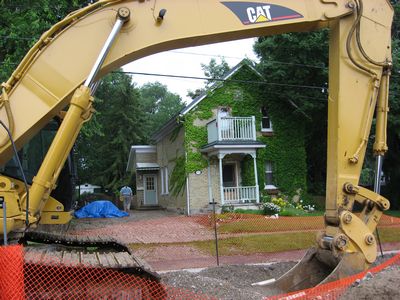 *sigh* And this is only the beginning of it. We need to replace the septic tank this year too, and there's some .... co-ordination required.
I'm lucky 'though.... the hubby does project management for a living. He actually likes to sort out difficult details and schedule things. It's one of those personality quirks that I completely don't understand about him, and adore.
Karen