....then I have a liking for these particular photos today.
I call this one "my maple beats your church steeple".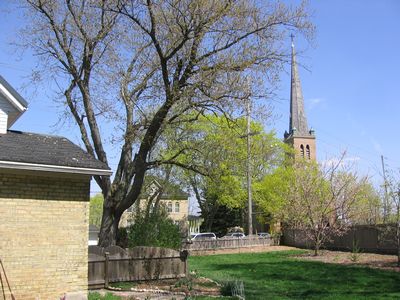 More tulips.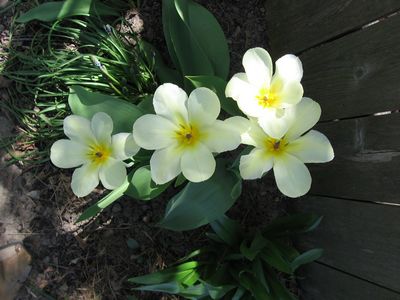 One periwinkle flower.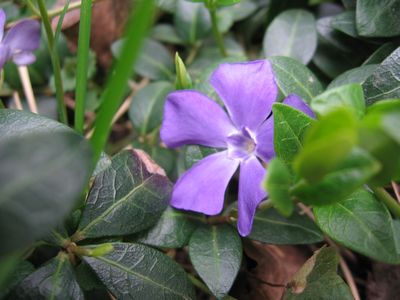 There are actually hundreds, maybe thousands.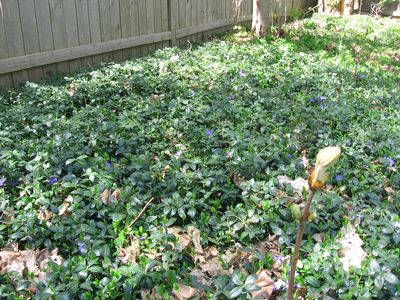 We inherited this patch. Like forget-me-nots, lily-of-the-valley, and most of the mint family, there are some plants that I have a hard time believing people can ethically sell. Rabid growth is an understatement.
The tree in the forefront, btw, is one of the many squirrel-planted chestnuts. Something else that is in rabid abundance in the yard.
Karen