Well, it's over for another year. Seems like it came and went so quickly.
This past weekend, my hubby and I ran our yearly conference on medieval history, called
Forward Into the Past
. If you want to see a list of the classes taught, you'll need to look in the History section, as the Man has updated the site already. Comments from the feedback forms will be up later.
I got a five-year pin for teaching. :)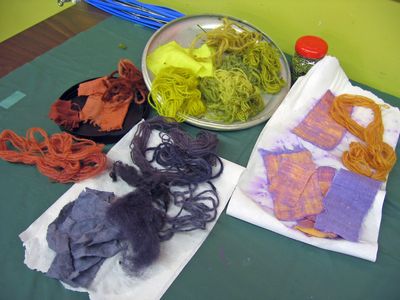 These are the results of the class that I spearheaded on natural dyeing in history. There were 5 teachers, including myself. I collected the teachers and did the overall powerpoint presentation for the class. Each teacher brought a dyebath and spoke on their choice. It was kind of a combination of class and round table.
The yellow at the top is weld, to the left is sandalwood, to the right is brazilwood, and the purples at the bottom are alkanet.
This one is special - it's woad, in a urine bath. Sarah wanted to keep it separate for the squeamish. It's pretty amazing to watch it turn colour as it absorbs the oxygen. I'm going to do that
successfully
one day.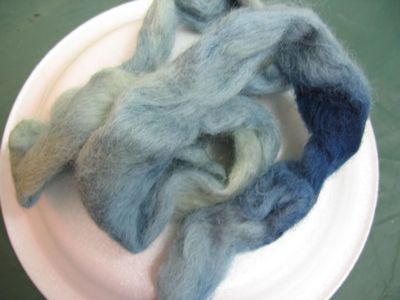 And despite the snow here tonight... there were a bunch of these lovely blooms out on sunday when I took
Anti-V
and Jo on a walk around the garden to see what is poking it's head out.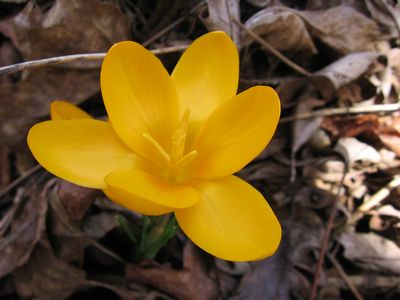 I'm sure there will be more soon enough. I love my garden!
Karen