Hiya, I've decided to join the Weekend Cat Blogging. Here's my first contribution: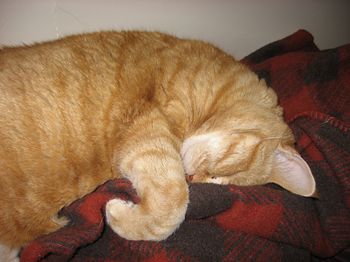 Ginger's all curled up to sleep. At 18, she does little more then sleep, eat, and just generally put up with her mummy's use of the macro feature on the camera. At bedtime, she moves from the back of the couch to sleeping pressed up against my stomach in bed.
Head on over to
The Hidden Paw
for more of this weekend's kitties.
Karen