The new year is bringing in a few new tricks for some of our favourite folks at Treheima.
My big strong man takes things into his own hands....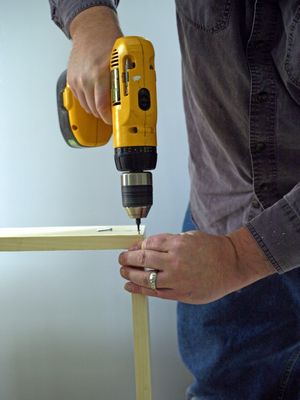 ....and made this step stool for our aging doggie. He's having trouble getting up on the bed these days - the arthritis in his hips is sometimes troublesome.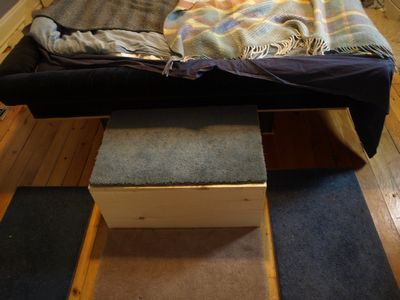 I took up my knitting needles for the first time in 25 years.... and made this scarf and hat, inventing what passes for a pattern as I went.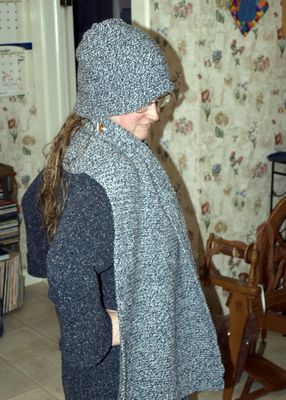 Karen