I think I've picked up an additional hobby, rather unintentionally. Knitting seems to be contagious.
It's not that I don't already have 5 or 6 hats around the house in a variety of naalbinding, crotchet, or knitting. But but but....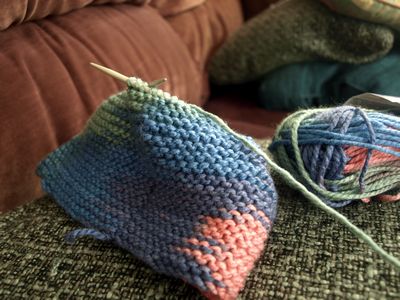 Oh, by the by....some recently acquired knitting knowledge:
Ripping back one's knitting to fix a mistake is considerably less satisfying then ripping it back because you have an artistic difference with reality.