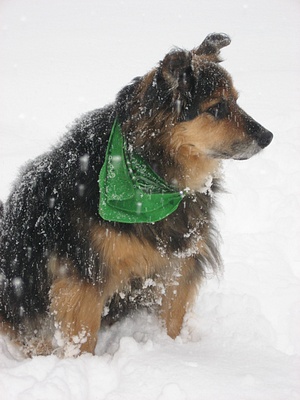 Big snowstorm at the end of December! It's all gone now with a rainy warm spell this past week. Who knows what happens next?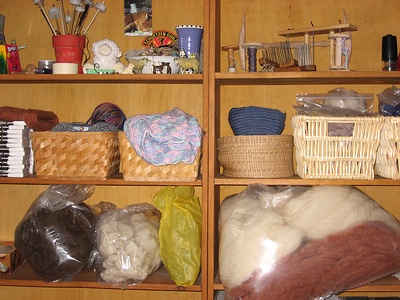 The New Year brought a brief burst of new energy. I cleaned up my stash. This is just the downstairs part of it - either yarn I theoretically will be crocheting with shortly, or fiber to spin. I've been spinning a great deal lately, because I've been taking lessons in wheel spinning.
I know how to knit, but I prefer to crochet. :)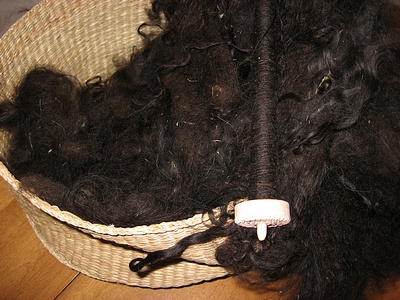 Never fear, dear drop spindle, I won't ignore you for too long. Although the wheel is kinder to my shoulder. Has anyone else had "spinner's shoulder" with the drop spindle?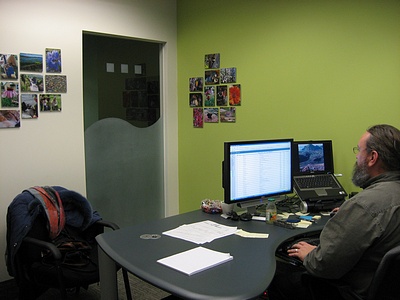 Neil took a new job at the beginning of December. His old one was killing him. We decorated his new office over the holidays. He's flying off to California later this month for a few days on the company's dime. I'm. not. jealous. at. all.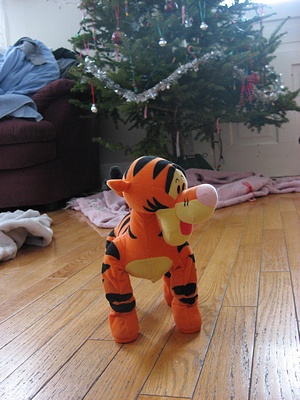 Neil gave me this Tigger doll for Christmas - it bounces and talks when you press it's tail. The dog hates it, but I'm still getting a giggle out of it. :)
Karen