This is one of my favourite pieces from the clay firing. It started out as a bowl, and collapsed, and turned into a small vase.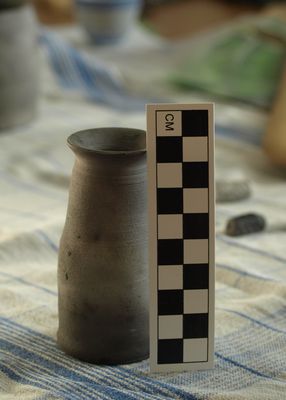 We made our yearly usual appearance at Bogenschutzenfest. I love this event. I don't really know why.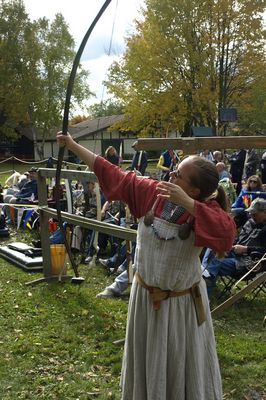 Maybe it's the archery, maybe it's the silly factor. You see, there's this styrofoam bird on top of flag pole..... and the bar opens halfway through the day.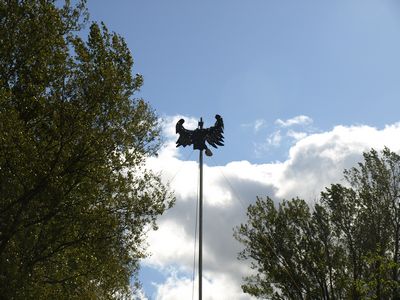 On a more serious note, I have finally decided to weave with my handspun.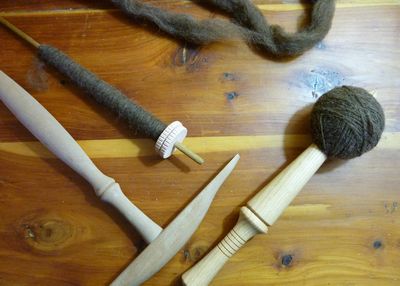 There it is, in mid-warp. I'm holding my breath. It's scary.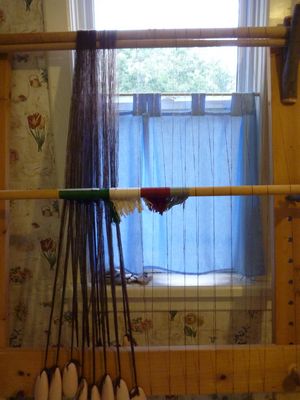 Karen