So... we're on the eve of taking off for two weeks in Iceland, and I'm trying not freak out about not being packed properly or leaving a clean enough house for the house/dog sitter. I've decided to blog about the past few weeks instead. Just to take my mind off of it for a bit.
By the by, I'll be blogging from Iceland whenever the spirit moves me, and we have internet access.
Back at the beginning of July, we went to an SCA event called the War of the Trilliums. As is becoming usual for this event, Neil made a bead furnace and invited anyone who wandered by to try their hand at making beads.
This is the furnace.....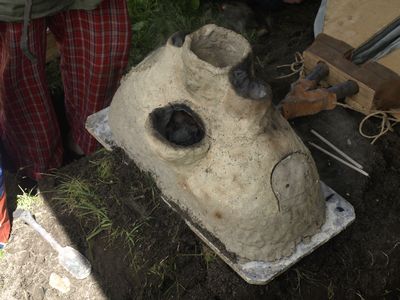 And these are some of the beads that people made.....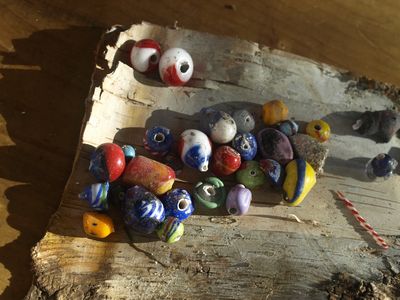 We got 1/3rd breakage rate - 12.5 beads broke, and 25 survived. That's a definite improvement over the years, but it's still pretty high. And those that do survive are often pockmarked with ash in the process. I don't think we have the hang of Norse bead making yet, but it's fun trying. :)
Our friend Steve gave us this fellow to take to Iceland with us - Snorri is the suggested name. I've called him Snorri Steveson in the Icelandic fashion. At Trillium War, he was guarding our camp.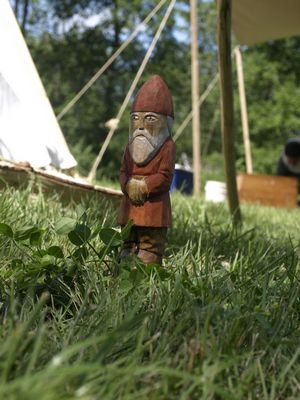 Coming home to the garden, we have some lovely astilbes in bloom - they are shade plants.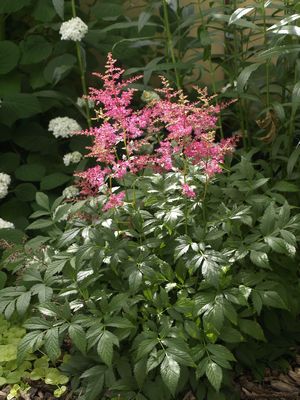 The cosmos and the clematis are still in full bloom.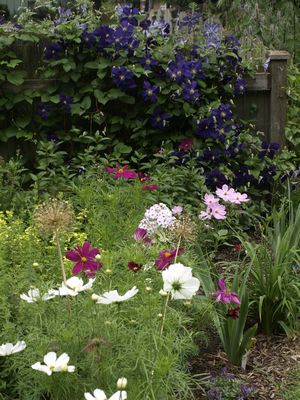 We had so much fun with working beads at Trillium War and managed to take the furnace home intact that we decided to do it again a week later with a smaller crowd so that we could test a few things - reheating an already existing furnace, and videotaping the tesserae method.
This is a still from the tesserae method of making beads. Rob is just lifting one of the tesserae pieces from a piece of flat new charcoal and starting to wind it around the mandrel. There's more information on the bead making process on
DARC's bead pages
and on
DARC's blog
.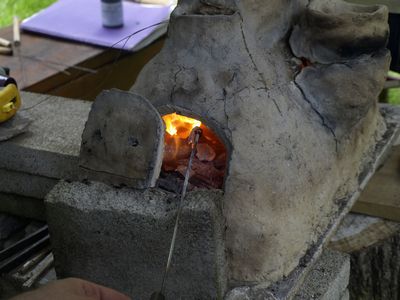 This is a delightfully composed and poorly shot (it's not in focus!) picture of the beads that I made. One survived whole and one didn't - it's in the background in two pieces.