Okay, I'm behind on last week's photos and getting ahead of this week's photos.
Chokecherry blooms and house - I really like the depth of field. I can't remember whether this is one of the wedding trees or not. I think so.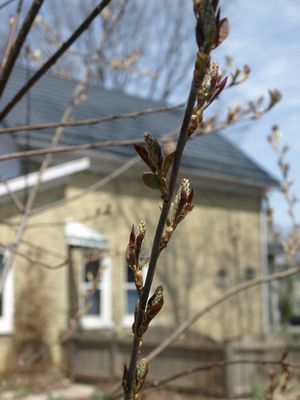 Okay....the weekend before last, we headed off on a new adventure in Peterborough. A friend arranged to have her teacher give a private class in wheel thrown pottery and a grand time was had by all!
This is the very first thing I've ever thrown on a wheel! It's not yet dry or even trimmed in this photo. It's a little lopsided.
But I love it. I loved throwing pottery! I came home from the weekend and started looking for classes/studio time here in town.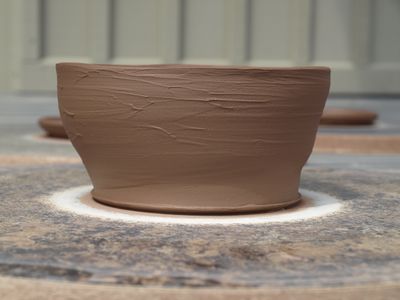 These are the hubby's hands doing his own thing.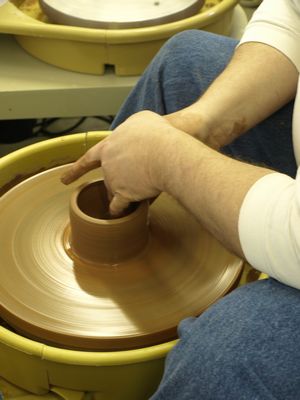 We came home from the weekend to the neighbour, with a large branch of the maple that's just over the property line on her side down in her driveway. Close inspection proves it was a lightening strick! Neil volunteered to chain saw it and take it away. He's a sweetie sometimes. Or very politely deranged. Your choice.
And two fence sections torn out by the wind. Shame that isn't as easy to fix as a bit of chainsaw activity.
But on the bright side... two days away and I swear all the plants grew six inches!
First tulip of the season! (Don't worry, there will be many many more.)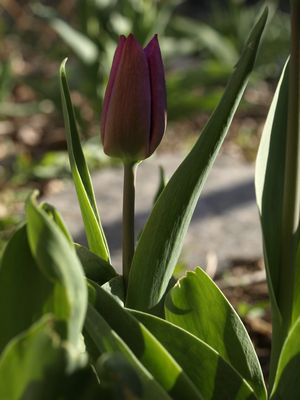 Yellow Primrose....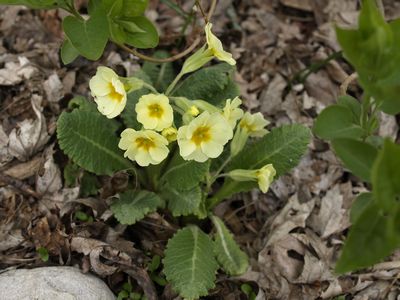 Apricot blossoms with the church steeple in the background..... again, a beautiful depth of field.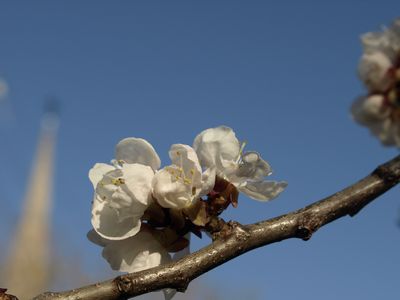 And just for fun - my new view at work! After 18 years...... I finally have a window!