Ecineachea in bloom. I think this is the original variety that is supposed to be good for the immune system. I find it amusing to grow a bunch of medicinal herbs that I'll probably never have time enough to learn how to use properly.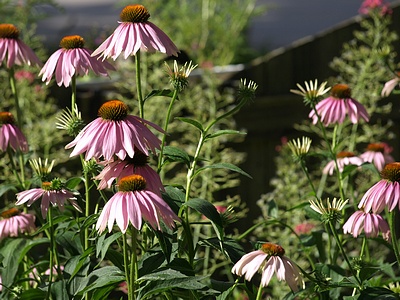 House Finch. We think. We looked it up on a website somewhere.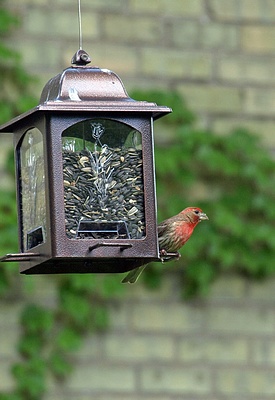 Blue Jay.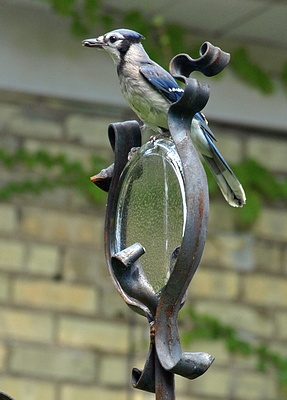 Squirrel, oh so innocent looking.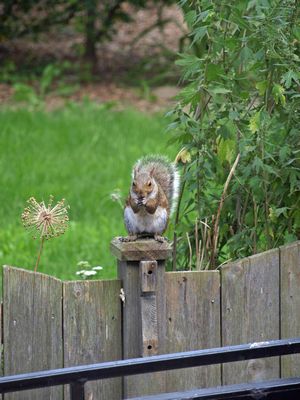 Squirrel, caught in the act.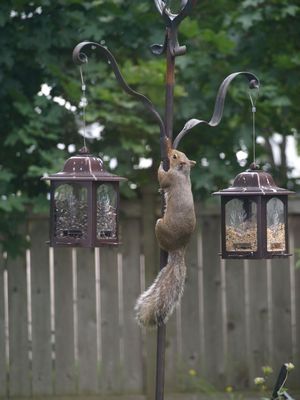 Funny squirrel. Must find some grease for that pole.